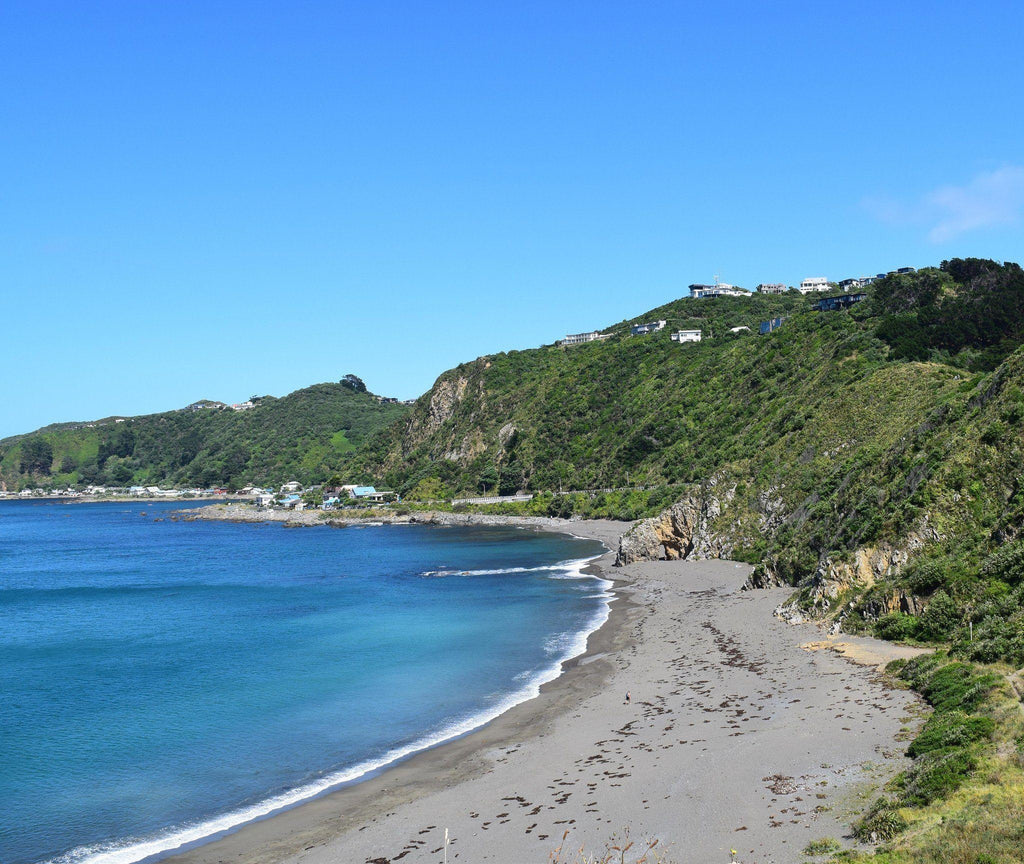 We had the BEST Waitangi Weekend, full of adventure, sun and swimming. One of the highlights was a walk I did with Indy and some Husky friends along the Eastern Walkway.  I can't believe I'd never explored this beautiful part of Wellington before!
There are a number of different walks and tracks you can do in the area. We did a 7.5km loop starting at Signallers Grove that went through some bush track, to the Ataturk Memorial, down to Tarakena Bay, along to Breaker Bay and the back up to Signallers Grove through the Pass of Brenda (you can find a map here).
The route we took had a number of stairs and steep parts but wasn't too bad overall. On a hot day you'll need plenty of water as you'll be under the sun for a lot of the walk but you can always cool off at Breaker Bay (beware of the nudists!).
The walk is fantastic as it offers stunning views of Wellington's harbour and includes some of the nicest coastline in the area. Along the way there are World War II gun batteries and observation posts as well as Māori historical sites. You could spend a whole day in the area as there are plenty of suitable picnic spots to sit and admire the view.
Bring plenty of water, sunblock and good shoes. The pups should be onlead along the tracks.
Find more about this walk here.