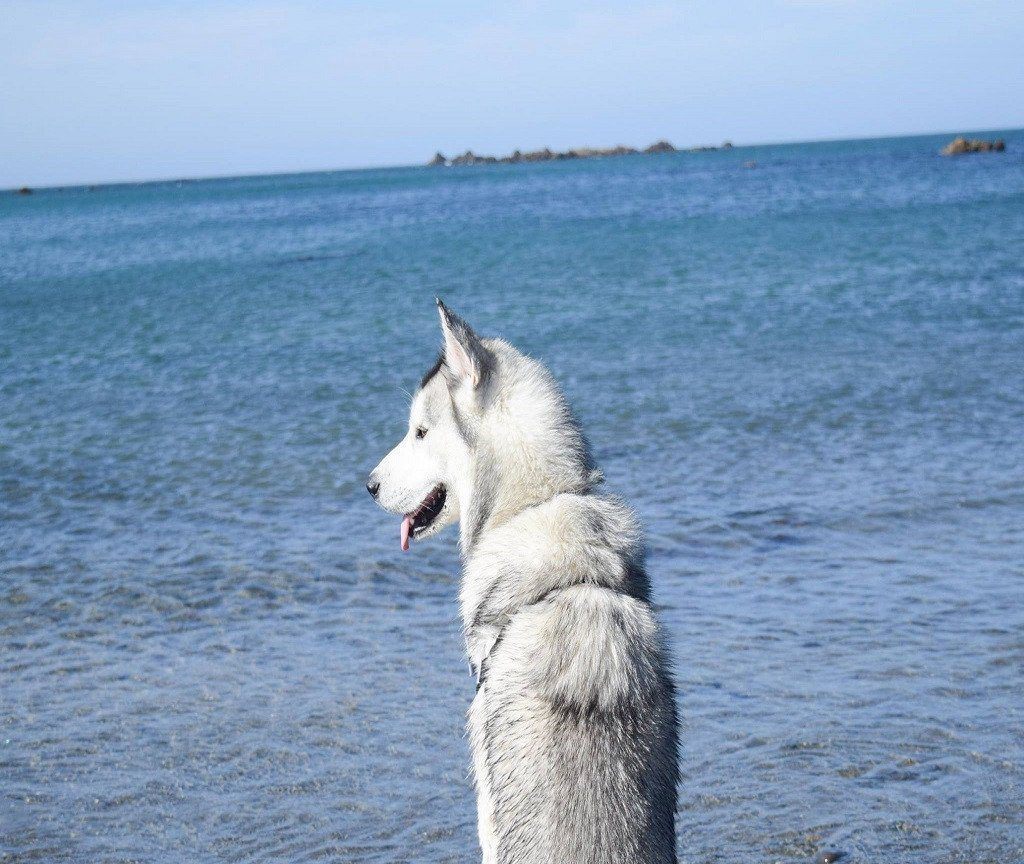 Seton Nossiter Park
We've only recently discovered this fantastic park and have been going there at least once a week ever since. Located in a valley away from roads, Seton Nossiter Park is a safe spot for offlead and onlead fun.
The park is massive and has lots of different areas to explore with a mixture of onlead and offlead areas. As the park is used for many purposes including as an educational reserve for neighboring schools, it is important to abide by the onlead rules so that everyone can enjoy the park. 
The offlead site is at the start of the park from the Mark Avenue entrance down to the second bridge (you can check the map here). The area has nice grass clearings and there's a fresh water stream which runs right through the park for cooling off in.
From the second bridge, once you put your pup on lead, you can continue on to a picnic area. From there you go right and up along a bush track or go further up the valley, through the tussock grass, and to a little waterfall.
The park lies between Grenada Village and Horokiwi to the north, Woodridge to the east and Newlands and Paparangi to the south, and the entry points are from Mark Avenue in Grenada Village, and Colchester Crescent in Newlands (we enter from Mark Avenue where there is a big carpark).
Petone Beach
The dog beach at Petone Beach is located east of Petone Wharf. There are two car parks, one right at the wharf and the other at the far end of the beach (added bonus – Free parking!)
This beach provides ample space to gallop about and is a popular spot so is great for socialising! There are plenty of sticks to play fetch with but beware of the stinky seaweed  if your pup likes to swim!
At the car park at the opposite end of the beach to the wharf there is a grassy area and creek where you can clean all the sand and other debris off your pup.
On a good day this spot is stunning as it provides beautiful views of Wellington city and harbour. We particularly enjoy sunset visits.
There is a main road not far from the beach so make sure you're careful if your pup is a runner.
Charles Plimmer Park
Mount Victoria's Charles Plimmer Park is another spot we frequent with Indy. It's a nice grassy area not too close to the road but watch your pup as sometimes they can be tempted to go into the backyards of the properties which back onto the park.
The park overlooks the city and is a great spot to enjoy the afternoon sun. There are a number of walking tracks which lead from the park so you can continue on a walk up or around Mount Vic.
Access to the park is at the top of Majoribanks Street or Palliser Road.
Lyall Bay
The beach down at Lyall Bay was the first dog beach we ever went to and remains a favourite.
The dog beach stretches from the far end of Lyall Bay beach near the airport to just before Maranui Cafe, making it a good distance for a walk. There used to be decent sized sand dunes between the road and the beach but high tides and storms have eaten away the dunes making the road much more accessible for the dogs so keep an eye on your pup.
The beach is very popular. On a good day there is an abundance of dogs from big to small, but at any time your likely to run into at least one or two. 
There is parking at the far end of the beach by the airport and a dog water bowl fountain too. Across the road you'll fine Spruce Goose a great stop for a coffee post dog walk/play and they also have a number of dog bowls in the outdoor seating areas. 
Cog Park
Cog Park is Wellington's original fully fenced park and while it isn't as large as Ian Galloway it is less damp and has the added bonus of sea views!
The park is located around Evans Bay and there is plenty of free parking about. There are two gate entries into the park but you need to be careful that no pup slips past when you open the gate.
This park can get very hot in the middle of the day and as there is limited shade it is a good idea to go in the morning or evening.
Ian Galloway Dog Park
Ian Galloway Dog Park is Wellington's largest fully fenced dog park and is a great place to socialise your pup. Normally there is at least one or two dogs at the park and in peak times they can be up to 30. 
We often go here early morning with Willow and Indy as the park is in between our two houses so it makes a good meeting point. The park is safe and secure,  and the double gate entries mean your pup can't  escape when someone new enters the park.
The only downside of this park is that it gets extremely boggy in winter but that's nothing a spray with the hose can't fix!
Oriental Bay Beach
Being located in the city we were stoked when dog access was approved for Oriental Bay!
This is Wellington's most popular and iconic beach. It's right in the center of the action and a great place to let your pup have a swim in the midst of a walk.
There is ample parking along Oriental Parade and the majority of it is free. Dogs can easily access the footpath and road from the beach so it's important to keep an eye on your pup and make sure they are kept safe.
Dogs are only permitted access during winter hours so read the signs before accessing this beach. 
Houghton Bay 
Houghton Bay is one of the smaller dog beaches but we love it because it's often less busy than Lyall Bay or Petone Beach, and you can watch surfers try they're luck at catching a wave.
This may not be the best spot if your pup likes to swim as it is exposed to big southerly swells that can cause a dangerous undertow. 
There is free car parking at the access point to the beach.
Tanera Park
This is one of Indy's local dog parks and is a secret spot not too many people know about. Nestled above Aro Valley, Tanera Park offers views over Wellington Harbour and is a great picturesque spot for a morning run about. 
We normally incorporate this park in our morning walk which continues through Central Park, another great dog walking area.
The park is not fenced but is lined with shrubs and is not immediately adjacent to the road. There is also a community garden nearby.
Access to the park is from Ohiro Road, Epuni Street or Tanera Crescent.
Let us know your favourite spots in the comment section below!