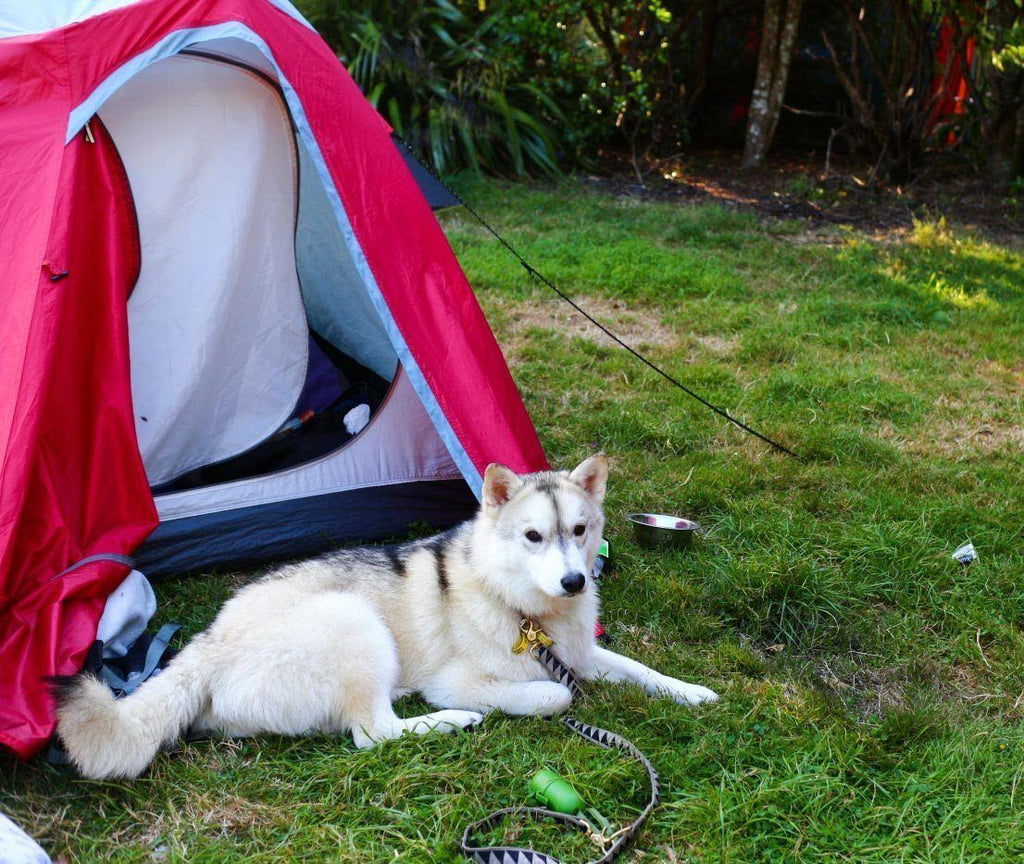 Camping in Kaitoke Regional Park is a great summer activity to do with your pup, and if sleeping in a tent isn't your thing, the park is only 45 minutes from Wellington which makes it an easy day trip.
The park covers 2860 hectares in the foothills of the Tararua Ranges and is a truly spectacular area. The steep bush-clad hills and clear river makes it the perfect get away from the city.
The large campground is spread over flat grassy areas, next to the Pakuratahi River. It's open 365 days a year, and is accessible from the Waterworks Road off SH2 12km north of Upper Hutt. 
Dogs are welcomed at the camp ground but must be kept under control and preferably on a lead. We find it's best to avoid the camp ground at the peak of summer and during long weekends as it's much nicer when it's less busy and your pup can be offlead without intruding on other's camping areas.
Camping fees are $6 per adult and $3 per child per night. There are great facilities including treated drinking water, sinks, covered seating and power sockets for charging cell phones and using the toasters or kettles. There are also six electric barbeques provided at no charge.
Campfires are even permitted on the river bed.
While you're at the park you can enjoy a swim in the tranquil river pools or explore the walking tracks through the bush including a stop in at the set used for Rivendell in the Lord of the Rings trilogy.
There are lots of more private spots along the river bed if you don't mind a bit of scrambling upstream from the two main swimming areas. We love finding our own spots where the dogs can swim without getting in other people's space. We also always pack a long line or ropes so the pups can have more freedom.